Visit us in South West of Ireland on the beautiful Dingle Peninsula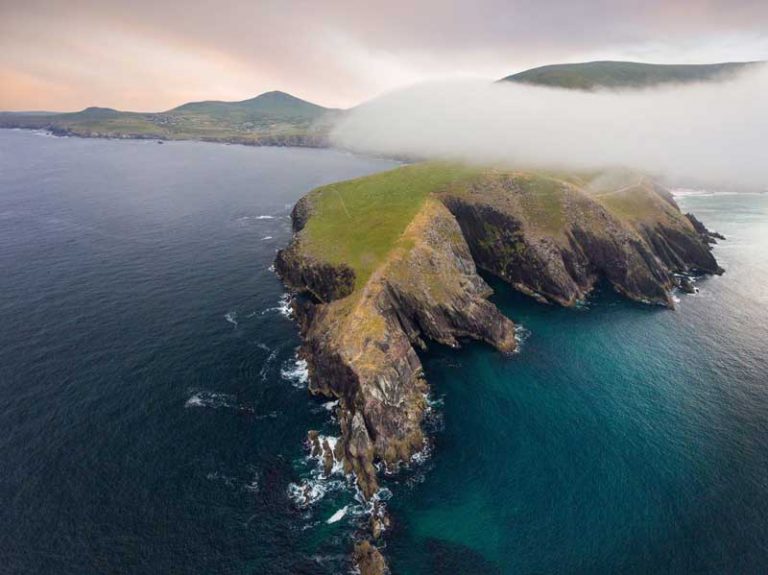 The Dingle Peninsula on the South West Coast of Ireland is a beautiful peninsula ringed by rugged cliffs and sandy beaches. Mount Brandon 952m, taking its name from St Brendan who was born in County Kerry is a famed part of the landscape.
The Peninsula itself can be explored easily by car and there are many breathtaking sites to see as well as quaint villages and towns. To the east of Dingle, Inch beach, a 5km long blue flag beach is ideal for long walks, surfing, swimming or to enjoy a coffee or lunch at the Cafe overlooking the beach.