Visit us in South West of Ireland on the beautiful Dingle Peninsula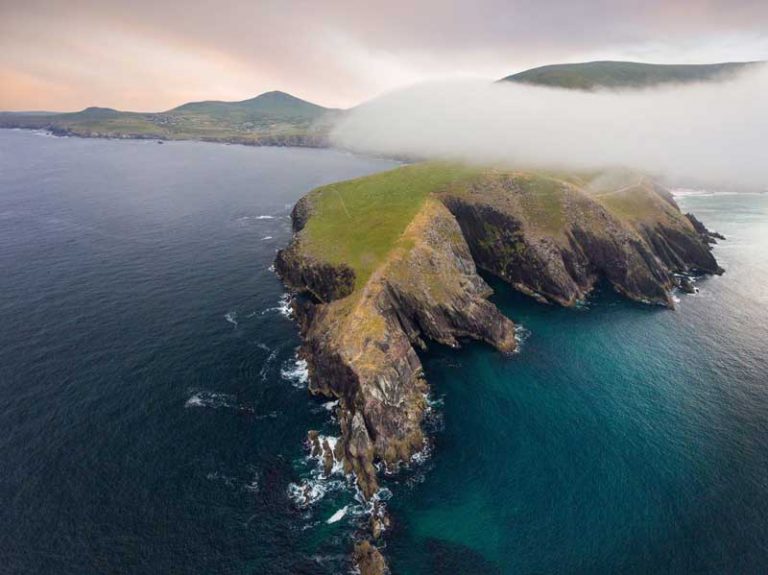 The Dingle Peninsula on the South West Coast of Ireland is a beautiful peninsula ringed by rugged cliffs and sandy beaches. Mount Brandon 952m, taking its name from St Brendan who was born in County Kerry is a famed part of the landscape.
The Peninsula itself can be explored easily by car and there are many breathtaking sites to see as well as quaint villages and towns. To the east of Dingle, Inch beach, a 5km long blue flag beach is ideal for long walks, surfing, swimming or to enjoy a coffee or lunch at the Cafe overlooking the beach.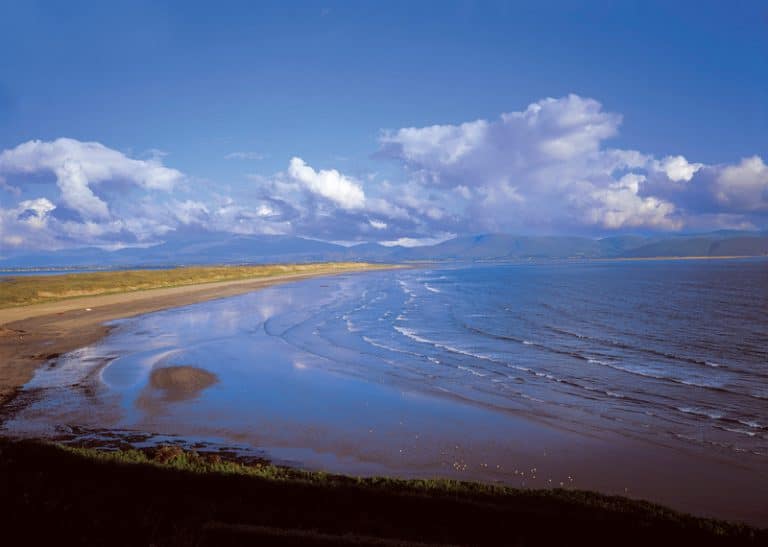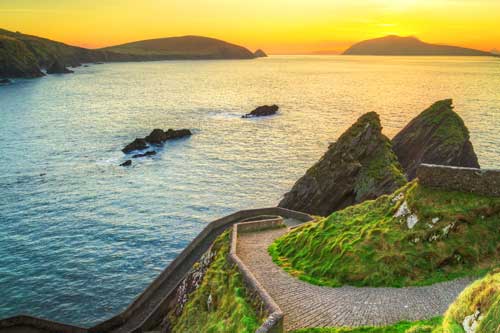 The Dingle Peninsula is an area of Ireland famed for its natural beauty, creative culture or music, art and literacy as well as an area which has many areas that use the Irish language as a first language
The Peninsula has miles of natural beaches including Coumeenole Beach with views across to the Blasket Islands and a film location for Ryan's Daughter. Filming for Star Wars also took place on the Dingle Peninsula.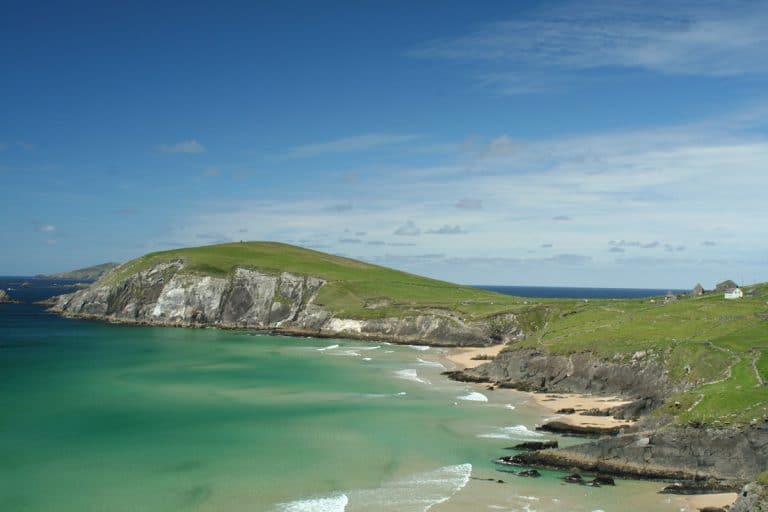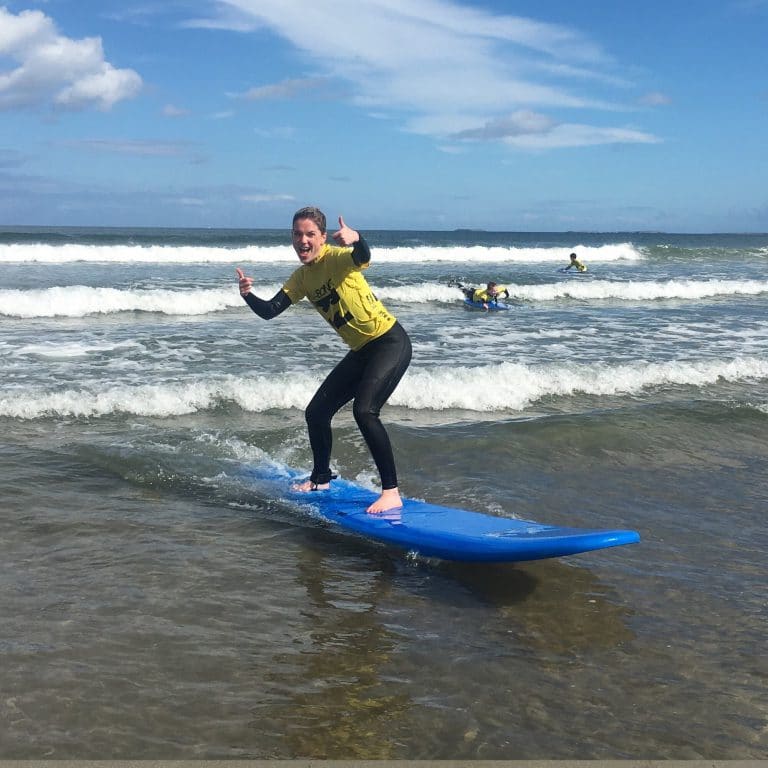 Outdoor activities are in abundance here on the Dingle Peninsula – from water based sports including Wind Surfing, Kite Surfing, Paddle Boarding and Kayaking to Mountain Climbing, Hill walking, Horse Trekking and cycling. The Peninsula is also home to Glentanassaig Forest, a beautiful forestry with lakes and a board walk around the largest lake which is suitable for all ages
A visit to the Dingle Peninsula makes for such memorable experiences and from short weekend stays to longer stays – you can enjoy the wonders of this beautiful setting.